Here are some views of our pachanot again; just to be certain that there is no confusion about our subject.
The first image on this page was taken at the LA Arboretum of a plant they purchased from one of the major cactus growers in the Vista area.
The second two on this page were in my garden and the last image was taken at the former site of Carl Eltzner's cactus nursery in Oakland.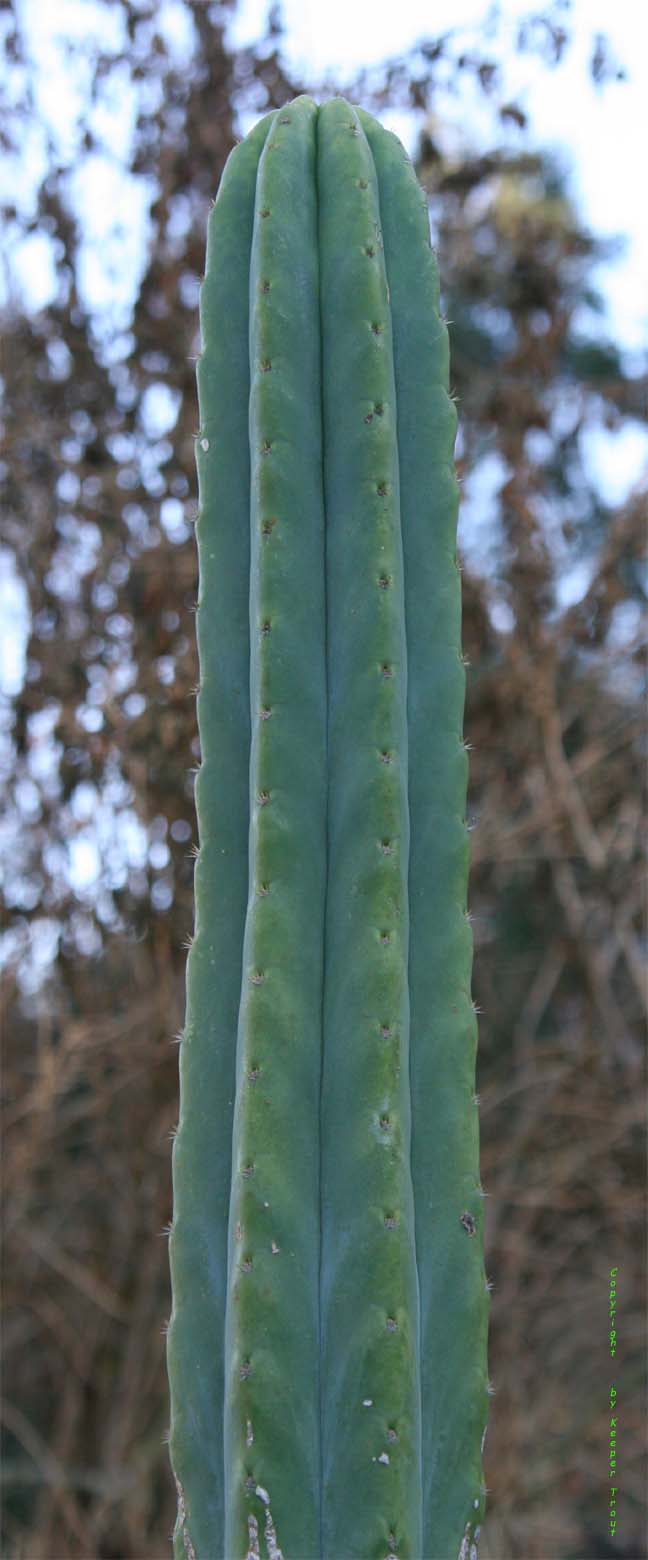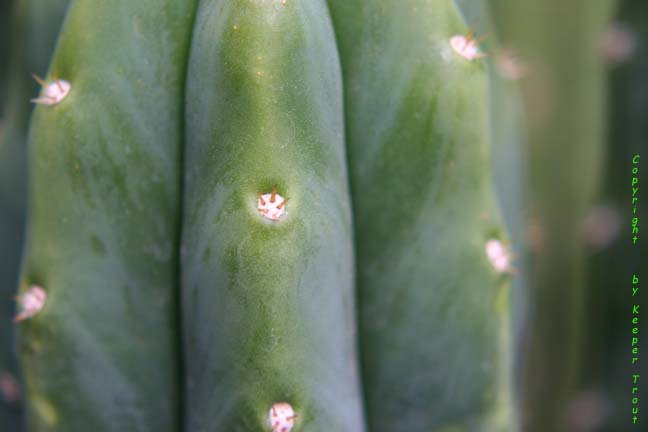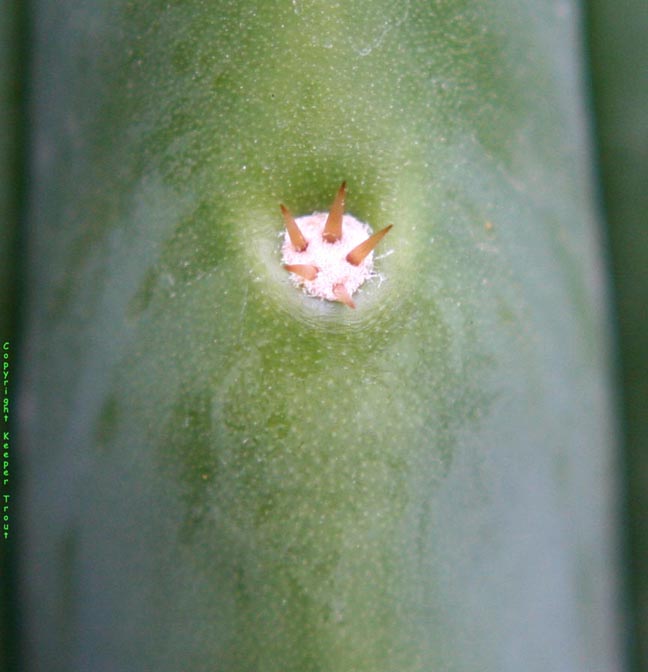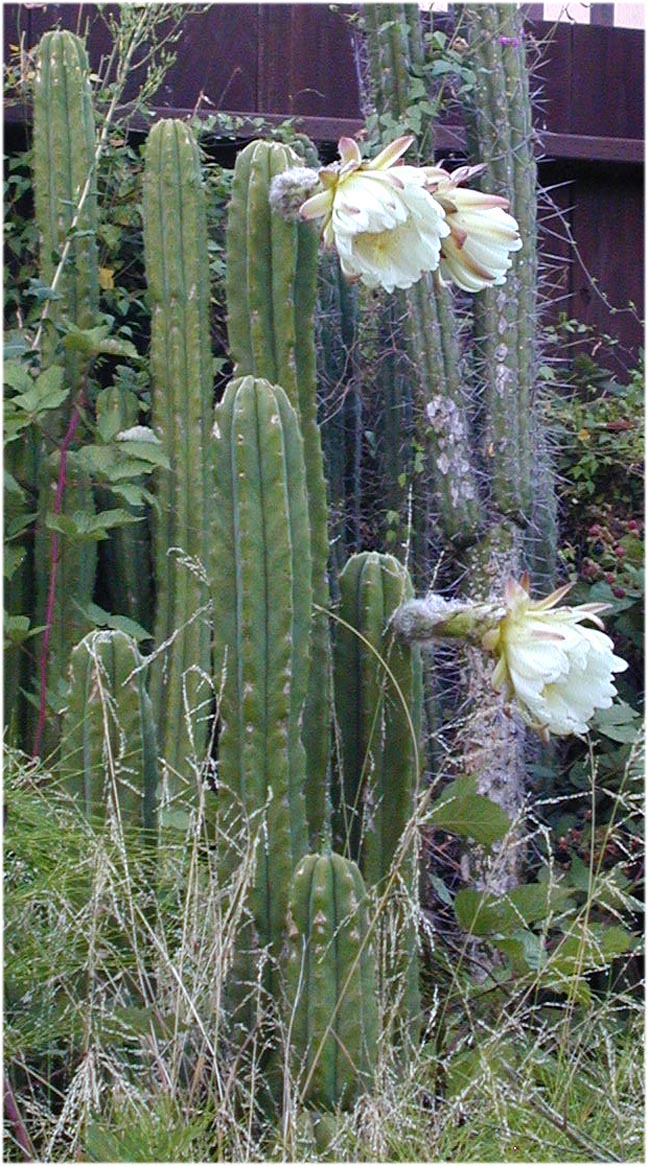 Use your back button to return.
Or to go to:
Additional material to ponder: 

Copyright © by Keeper Trout