There are many forms of Trichocereus bridgesii (aka Echinopsis lageniformis) in the wild and represented in horticulture. The images below represent just a few of those many.
   Anderson appears to have expanded the range of Trichocereus bridgesii well into Peru and applied it to the Trichocereus huanucoensis at Huanuco which can reach 7 (or more) inches in diameter. This was done with no inclusion of any additional details so we can only wonder at Anderson's reasoning as to why he felt it was closer to Trichocereus bridgesii than Trichocereus pachanoi or Trichocereus peruvianus.
   Cuttings on the top left came from Huanuco, Peru.
  Photograph is copyright by Kitzu.
  I was told that its spines fell off during transportation.
    Image above on the right & the next pair below are H 1294 at the Huntington.
   These were obtained as 8 seedlings from Curt Backeberg, which they received the 9th of February 1932.
Both tips of the next tips are of aff. bridgesii (H 79960 at the Huntington)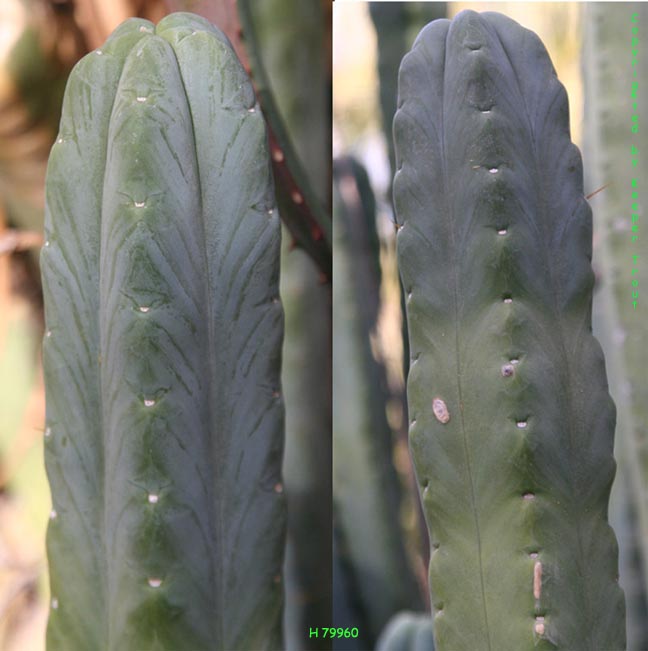 A Trichocereus bridgesii grown from Friedrich Ritter's seeds that were obtained by UC in 1953.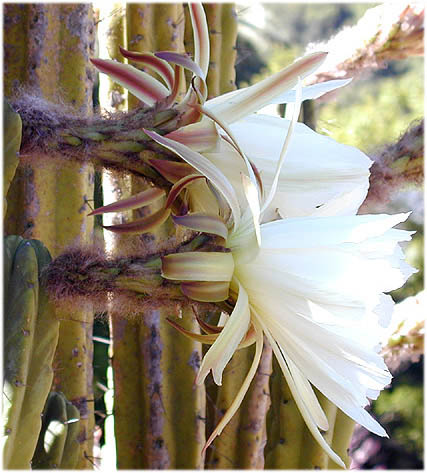 Although most of these are in cultivation everything depicted above is originally from wild collections.
Some views of Trichocereus bridgesii in Bolivia.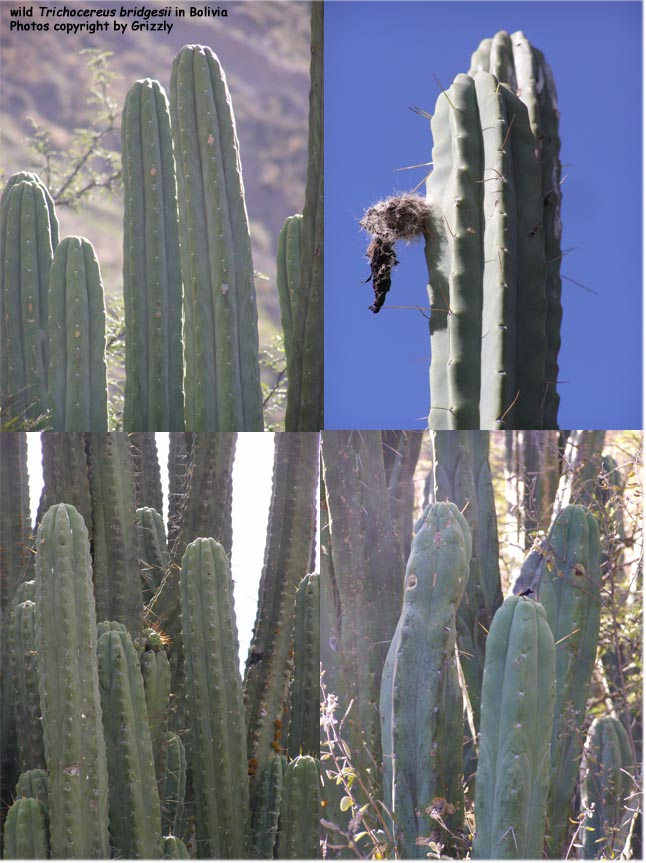 Next are offerings from two different witches markets in Bolivia that appear to be for tourists.
  While some of the tips shown are thus far the closest cacti we have yet seen to the pachanot, this is misleading as they also typically to show the presence of some much longer spines which on these cuttings have been removed.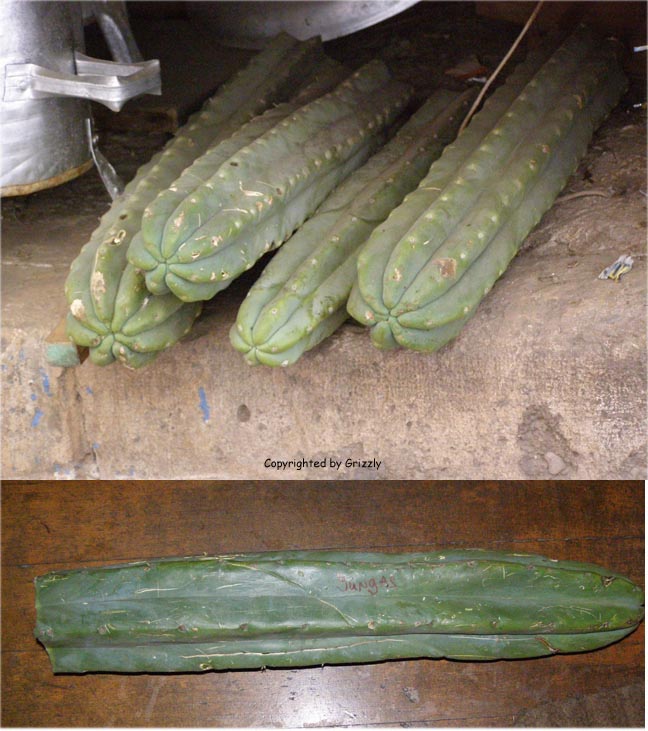 A couple of oddly stout Trichocereus bridgesii in horticulture. The one on the right was purchased as Trichocereus pachanoi in New Mexico.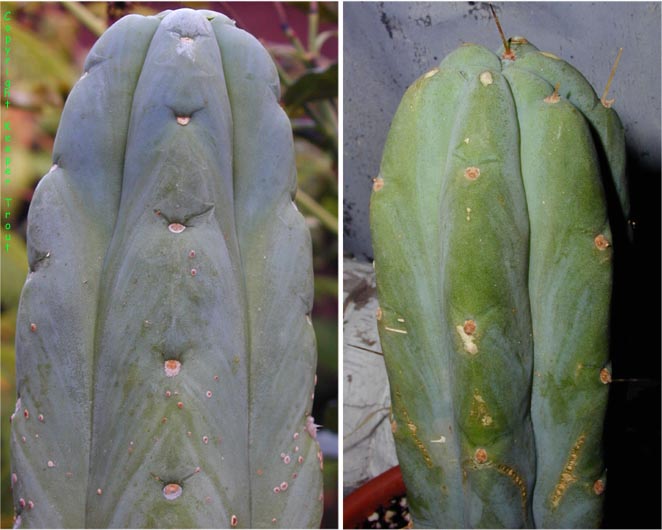 Copyright © by Keeper Trout
except where indicated otherwise.