Trichocereus peruvianus sold as San Pedro (Peru)
Claimed to have been collected from the slopes above Matucana but corroboration would be nice.
These are several sorts sold by this vendor (HdP). One of the others can be seen at https://troutsnotes.com/sold-as-san-pedro/ and the rest of the survivors will be added as time permits.  All of these cuttings survived many months tangled up in the mail system.
Numbering was arbitrarily assigned and is being used only for sake of being able to segregate them in this pictorial.
Cutting 02 and new growth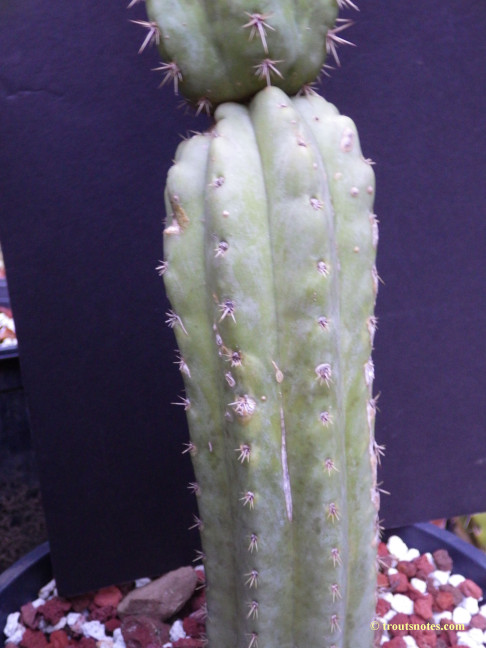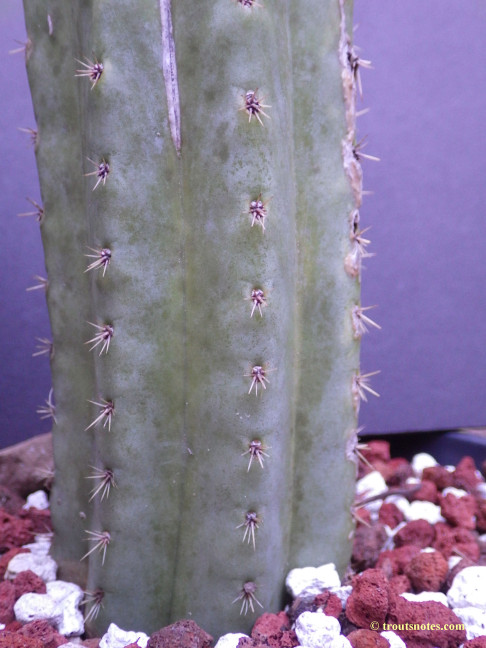 Cutting 04 and new growth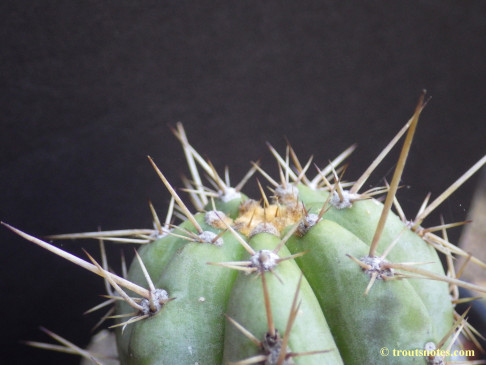 Cutting 05 and new growth
Cutting 06 and new growth