This is Curt Backeberg's view of Trichocereus pachanoi
The image below was published in Backeberg's 1959 Die Cactaceae.
It shows the Trichocereus pachanoi that was identified
and collected by Backeberg at Huancabamba.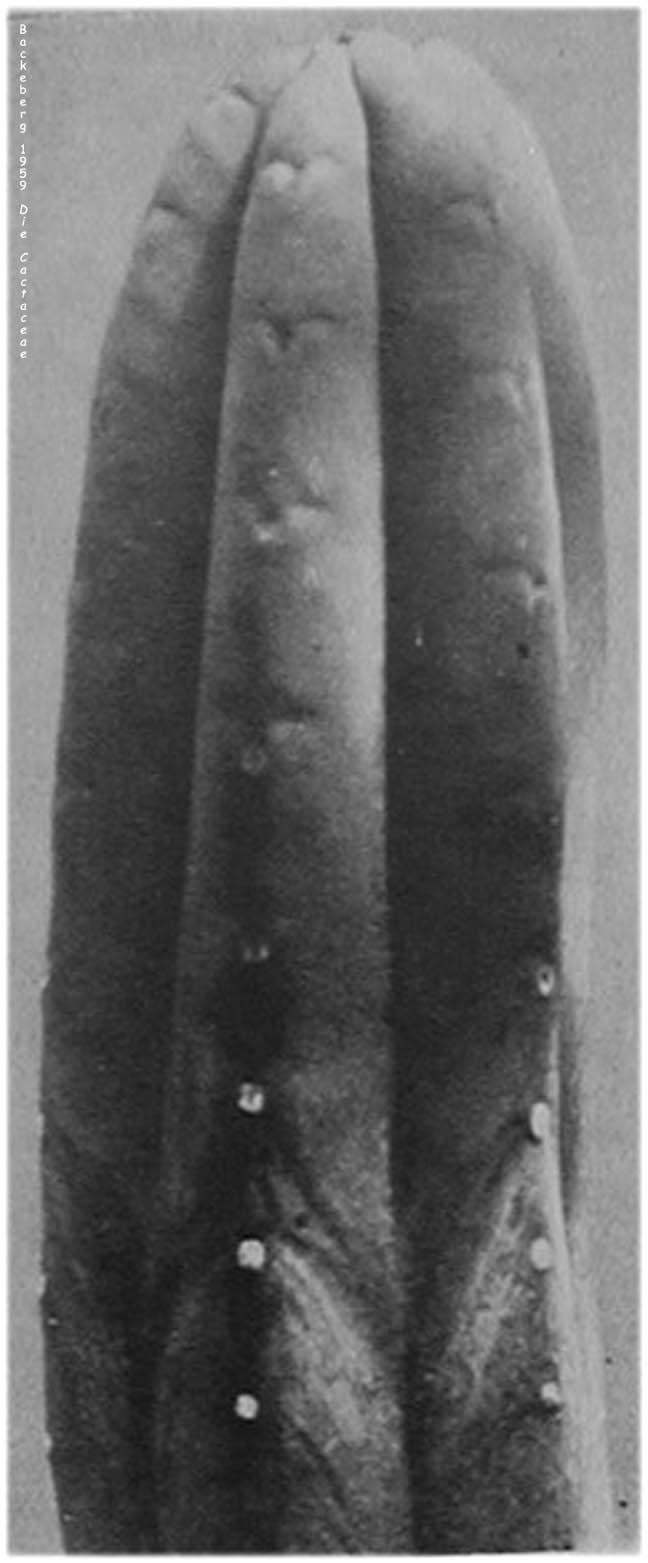 Assuming there really is such a thing as "Backeberg's clone" it will look like the tip above and not like the pachanot.
   If anyone knows anything about the material Backeberg said he brought into horticulture I would love hearing about it. Drop me an email or snail mail.
  
Use your back button to return.
Or to go to:
Additional material to ponder: