Cochabamba, Bolivia holds at least one fascinating Trichocereus pachanoi form.
  These are apparently propagated by a convent.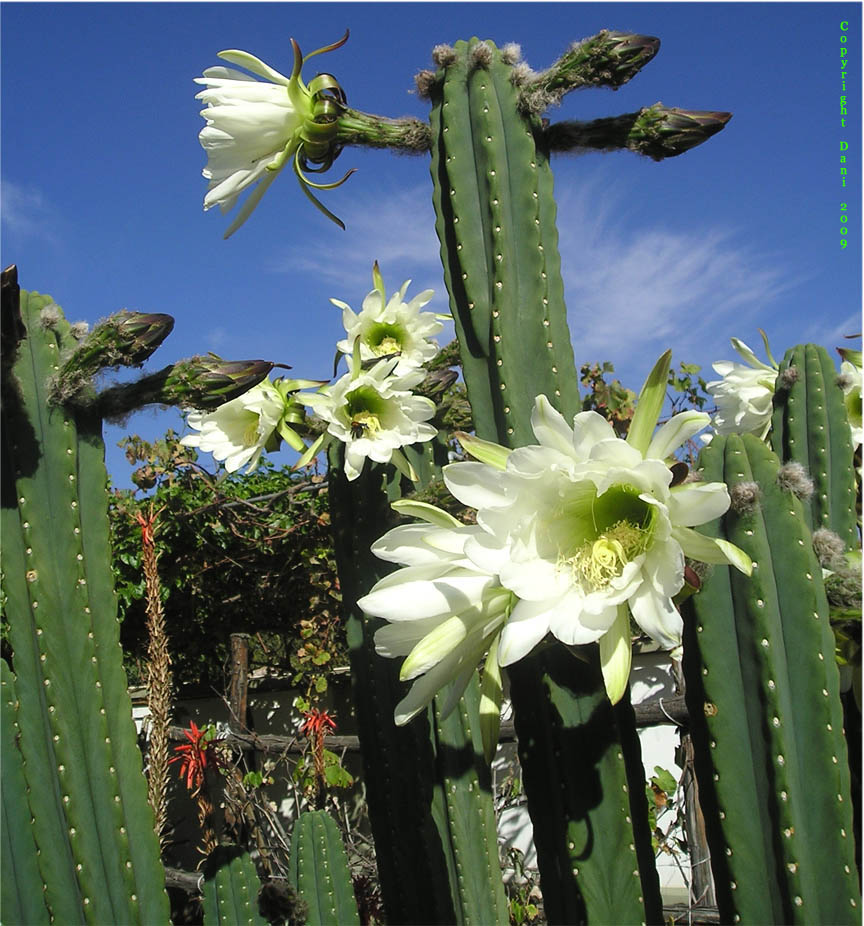 The following images are enlargements of sections of detail on several of the images above.
Photographs are copyright by Dani; reproduced with permission.
My THANKS to Michael S. Smith for noticing these
and for obtaining permission for their inclusion!