There are abundant Trichocereus pachanoi in the adjacent countryside.
Typically they are growing amidst the cover of nurse plants, this sometimes is including stands of Anadenanthera trees. Alana Cory-Collins has commented on there being a historical succession from snuff to cactus for the Chavín in Peru but was unclear where their Anadenanthera had come from only that it obviously came to them as a trade item.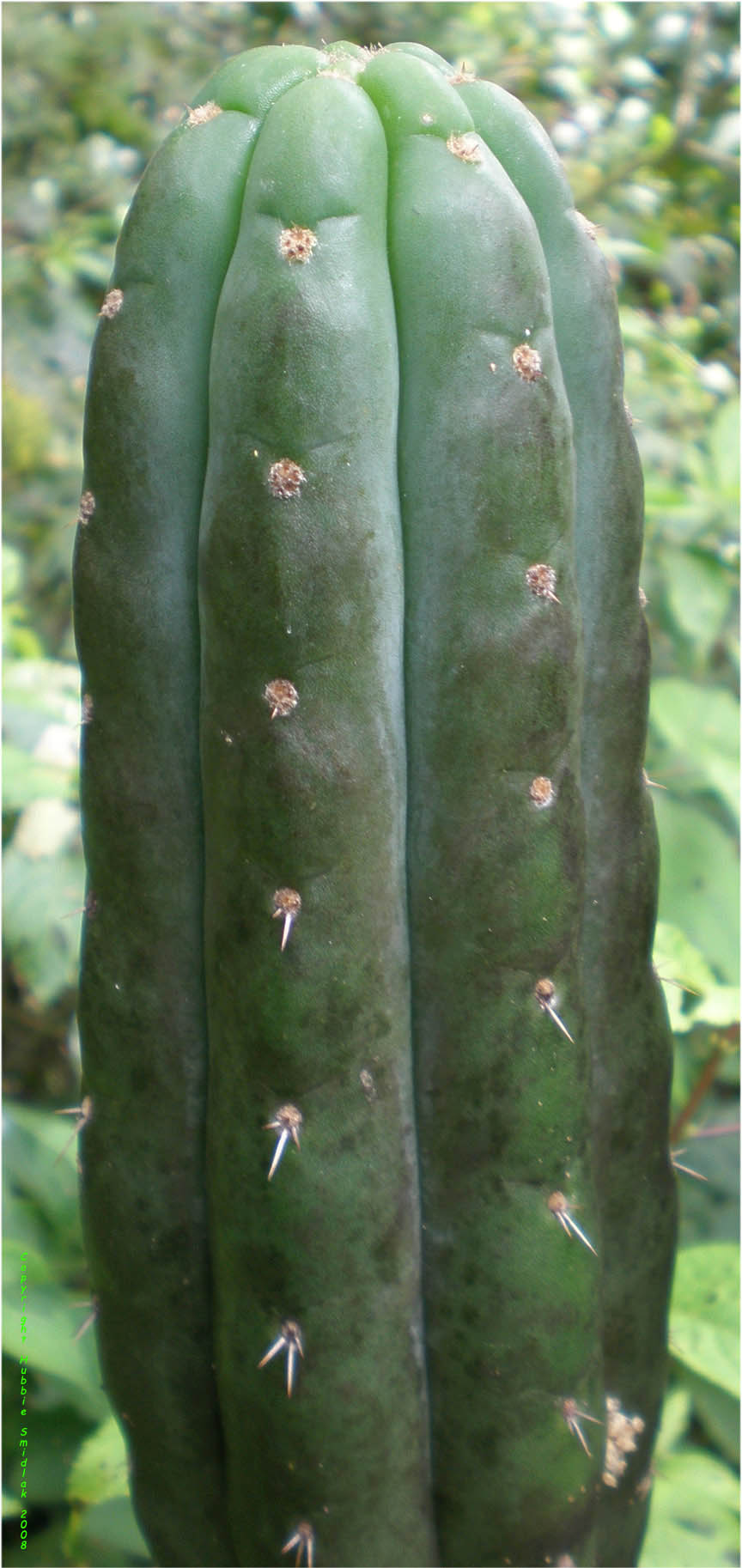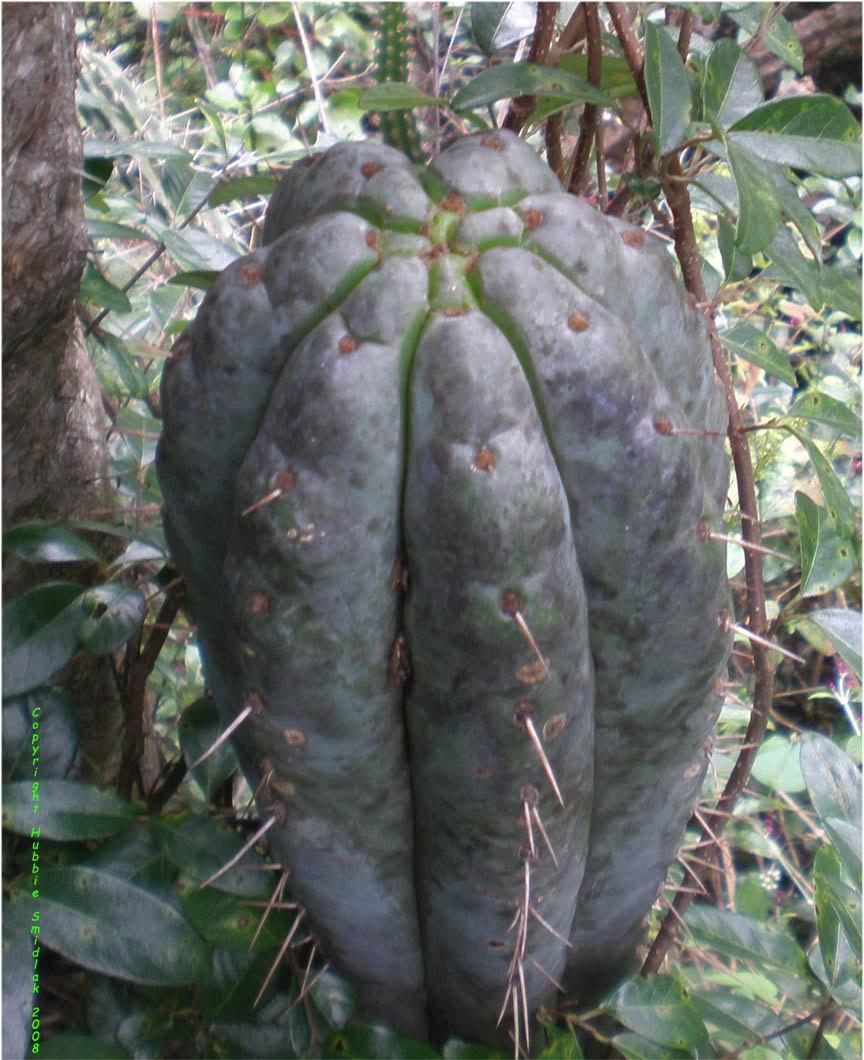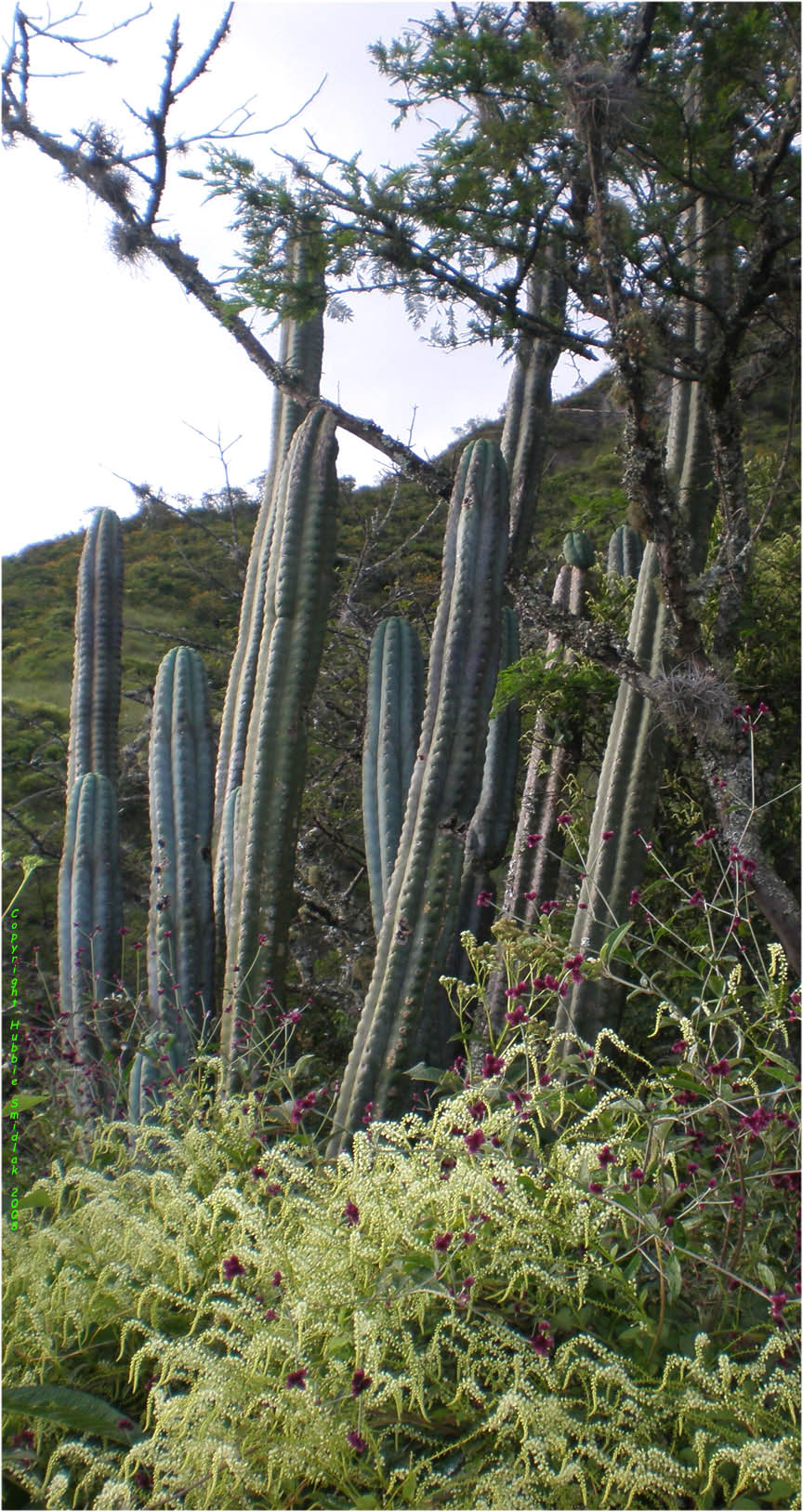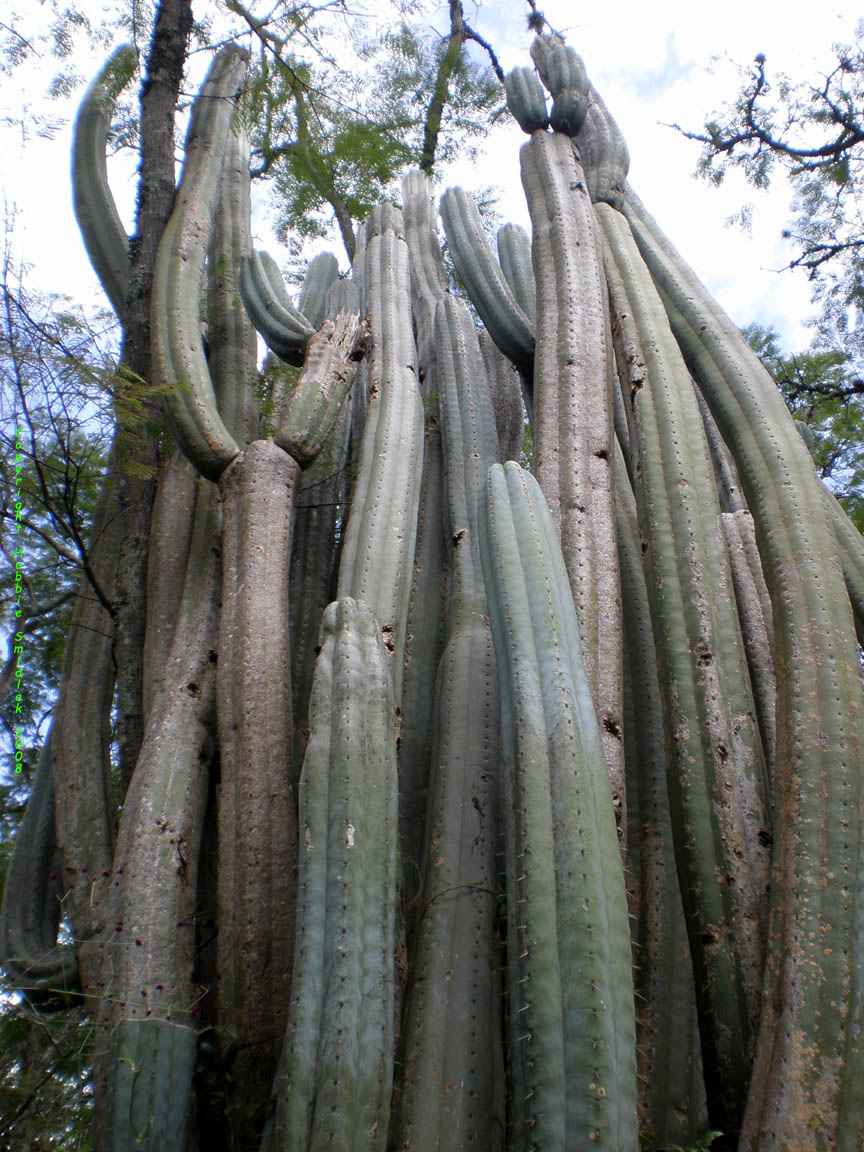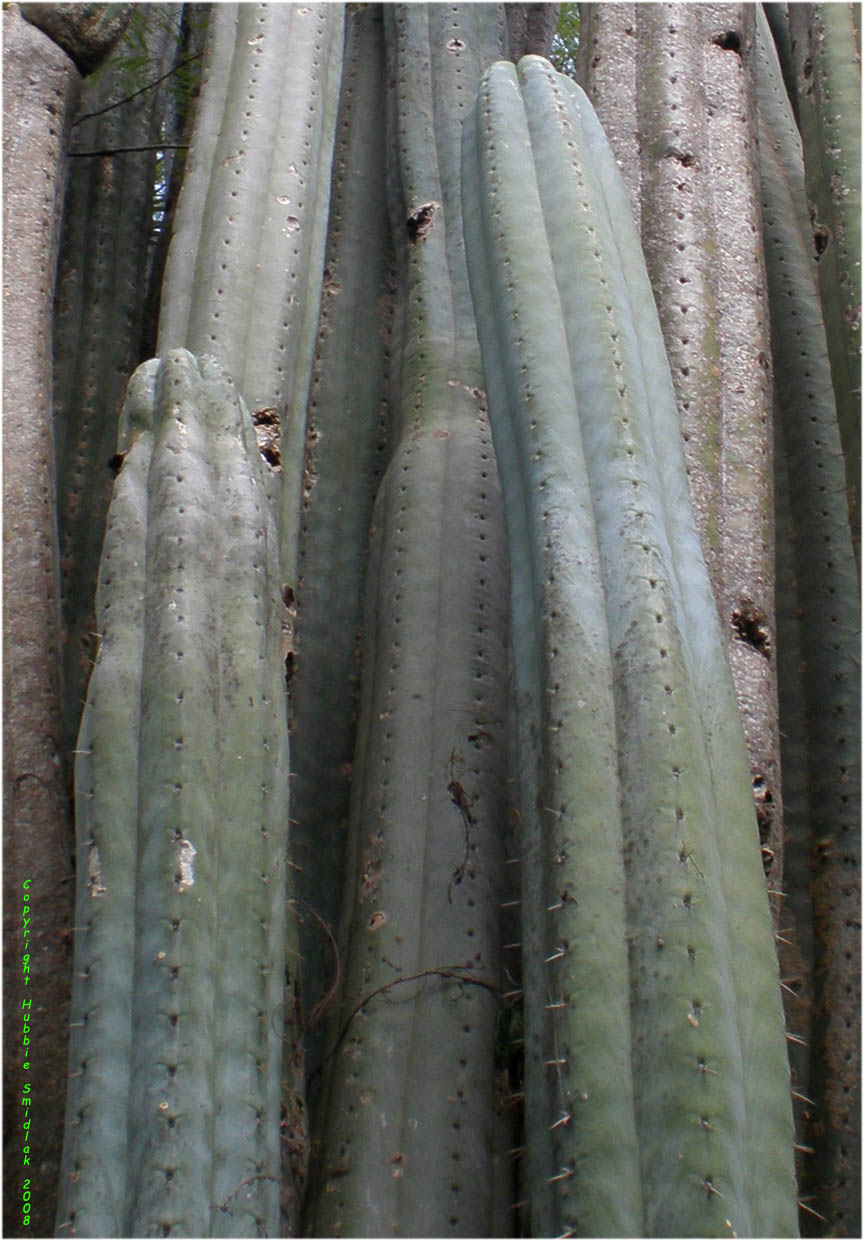 This last image is a closer view of the preceding photograph.
Copyright by Hubbie Smidlak 2008
Use your back button to return
To go back to the article:
Additional material to ponder: 

Copyright © by Keeper Trout